Valentine's Day
Products
Web Design / Development @ ClickHubli.com
Shop by Occasion
Relationship
Send Valentine Gifts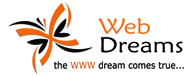 For few cities we charge extra delivery charge
Holidays
We deliver products throughout 365 days of year including Sundays & other holidays.
Prices
Products prices include all forwarding & shipping charges.
Testimonials
Thank you very much for the service. It was really appreciated.

Regards,
Raghavendra Manbol.
Mysore
Thanks a lot…. Wish you good luck for you and your work which helps in connecting people....

Best regards,
Navin R
Chennai
Thanks a lot for delivering and the update. Good to transact with you.

Regards,
Madhura
Bangalore
Send exclusive Gifts, fresh Flowers, mouth watering Birthday Cakes to Gadag. We deliver roses,cakes,chocolates and many more gifts to Gadag same day !
If you have any problem to do online payment you can do direct deposit to our following accounts
ICICI bank
Acct Holder's Name : Clickhubli.com
A/c mode : Current account
Acct no : 015705004062
IFSC Code: ICIC0000157
Icici Hubli branch
Contact Addresses : Contact Person : Deepali Shital Gotadke

Sangli

Pune

Hubli

"Chandralok",
Vikas Chowk,
Sangli-416416


Phone No :
092432-84333
084978-08999


2/54,Patil Estate
Mumbai-Pune Road,
Pune-5

Phone No :
097411-97999
084978-08999

51-B,Opp Hubli Sports Ground,
Bailappanavar Nagar, Hubli-29

Phone No :
092432-84333
0836-4258918

Mumbai

Kolhapur

Bangalore

"Panchasheel",
Off Veera Desai Road,
Andheri (west) Mumbai 53

Phone No :
9741197999
084978-08999

'Vardhaman'
Rajarampuri, 7th lane
kolhapur

97411-97999
084978-08999

'Shruti' Lalabag west gate
Bangalore


084978-08999
092432-84333  

Gift Finder

Contact Us

Search Our Products

"Panchasheel",
Off Veera Desai Road,
Andheri (west) Mumbai 53

Phone No :
9741197999
084978-08999

'Vardhaman'
Rajarampuri, 7th lane
kolhapur

97411-97999
084978-08999